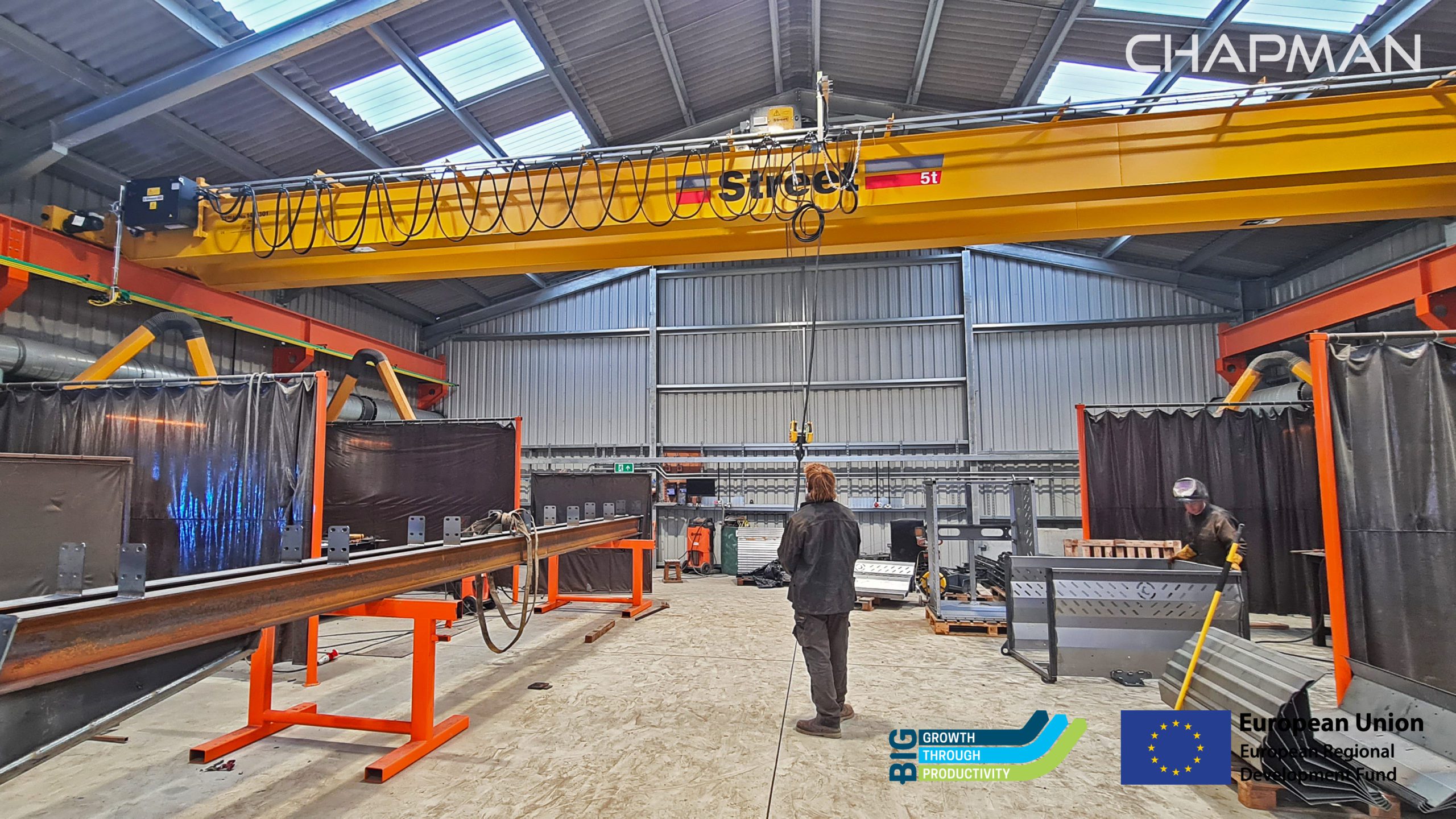 At Chapman, quality is at the forefront of everything we manufacture and we continue to re-invest into the business with innovative tools to ensure we produce quality products as we continue to grow.

This week saw us take delivery of a brand new 5 tonne Street Crane that sits in our new Fabrication shed to help move products & materials easily and efficiently.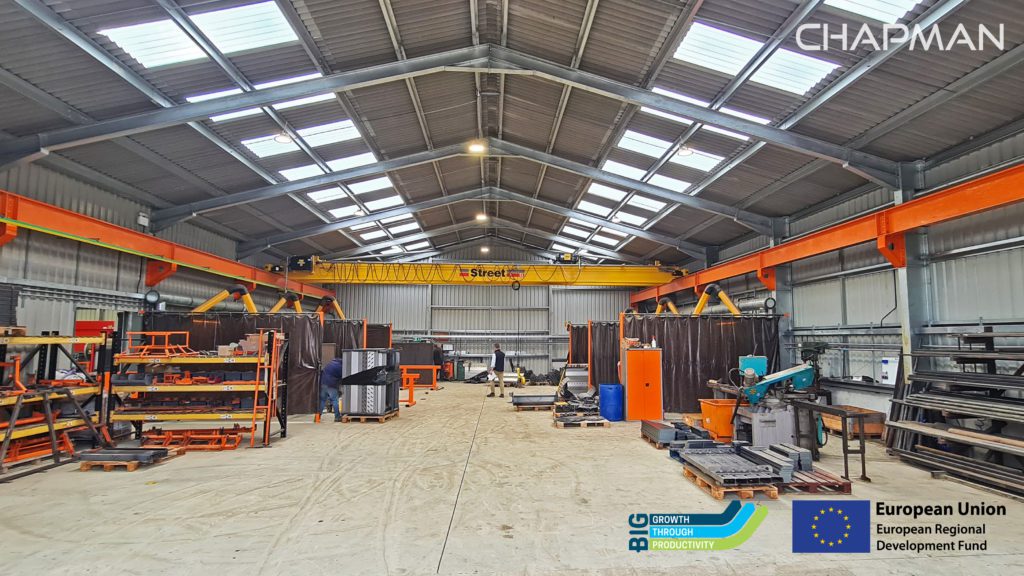 The introduction of the crane will help the Chapman Fabrication team work more efficiently and safely to move large machines & materials.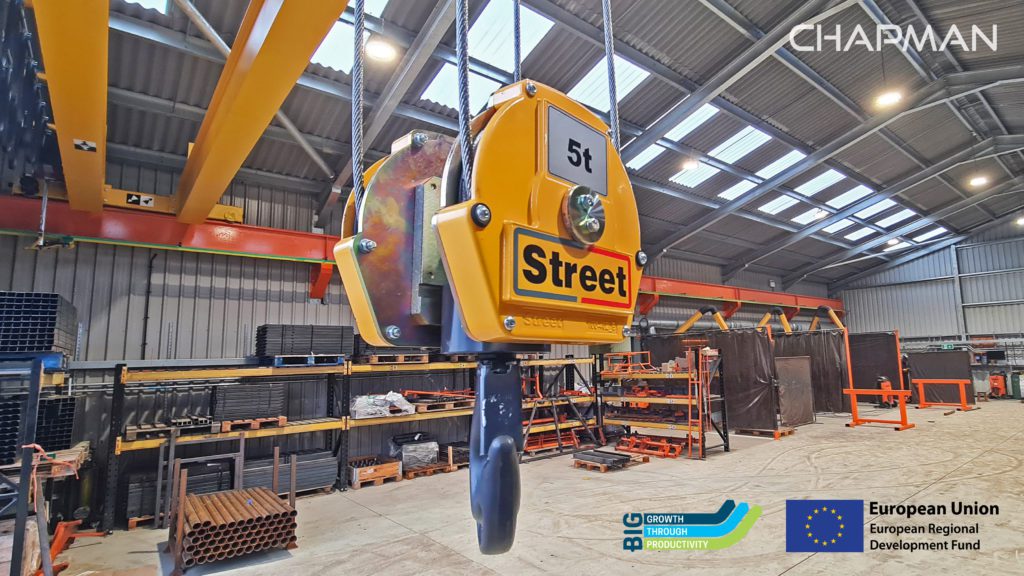 Future product development will also benefit majorly from the new crane – with the ability to handler larger machines, more options can be explored and introduced into the Chapman range.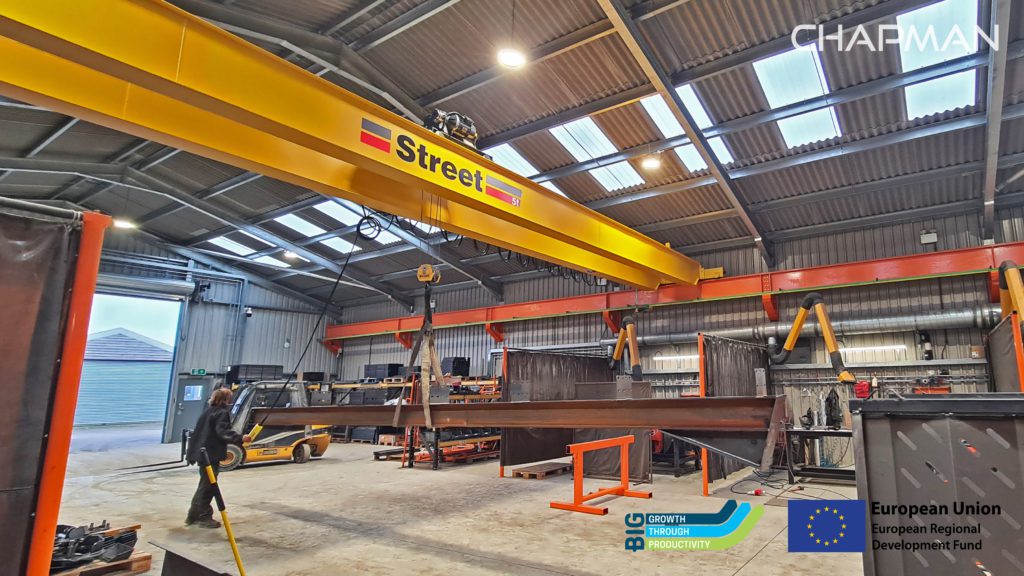 A big thank you to Business Investment for Growth Productivity for which the crane was partially funded and also to Street Crane for the supply and installation of a fantastic, British product!