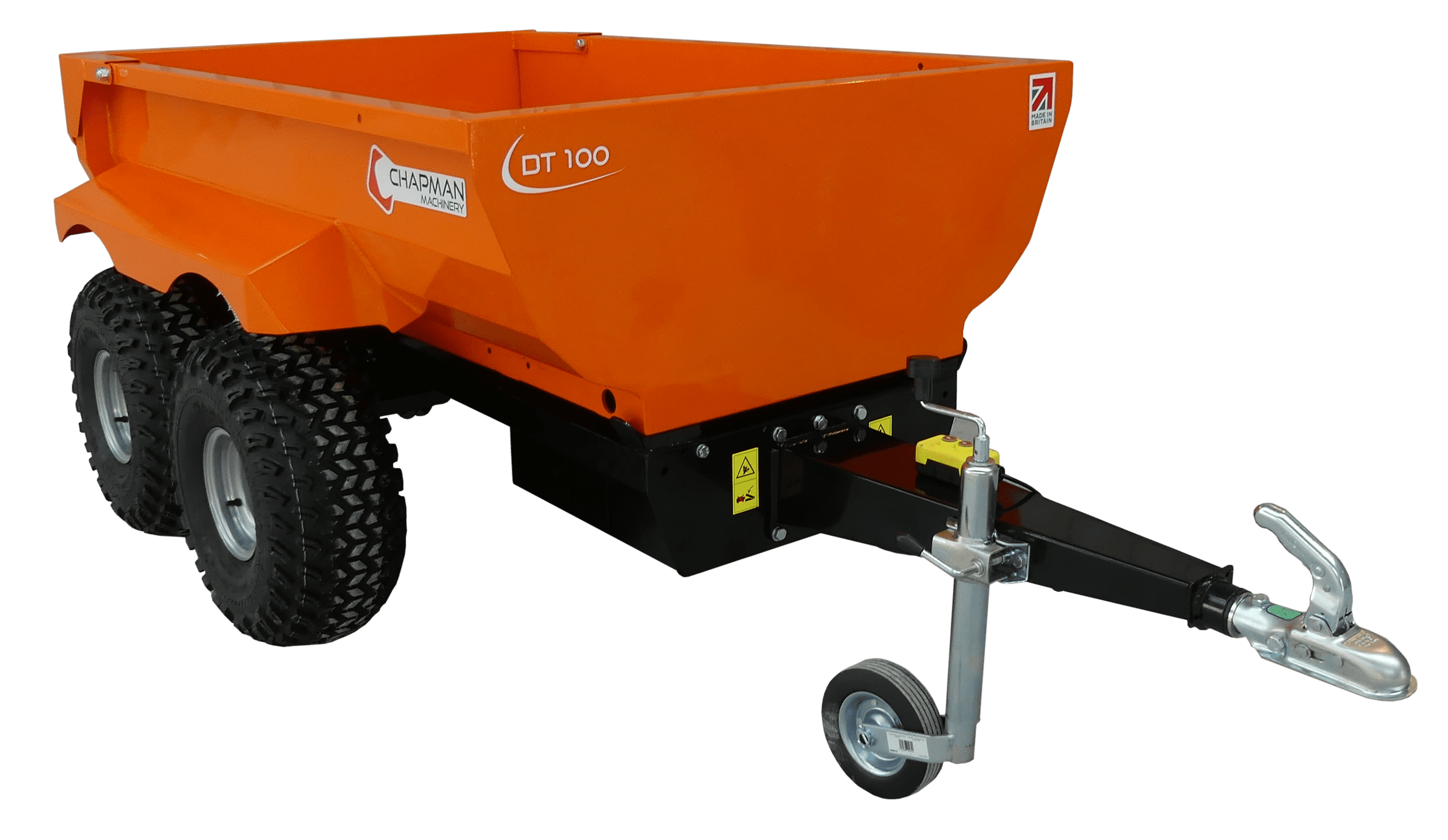 Chapman have a new product coming soon to their line up, the Hydraulic DT100 Dump Trailer.
The DT100 has been designed for equestrian, agricultural, contractors and other customers as an all round heavy duty, reliable tipping trailer. The DT100 features an electric operated tipping function with auto close/open as standard alongside twin pivoting wheels for ultimate stability and smooth travelling.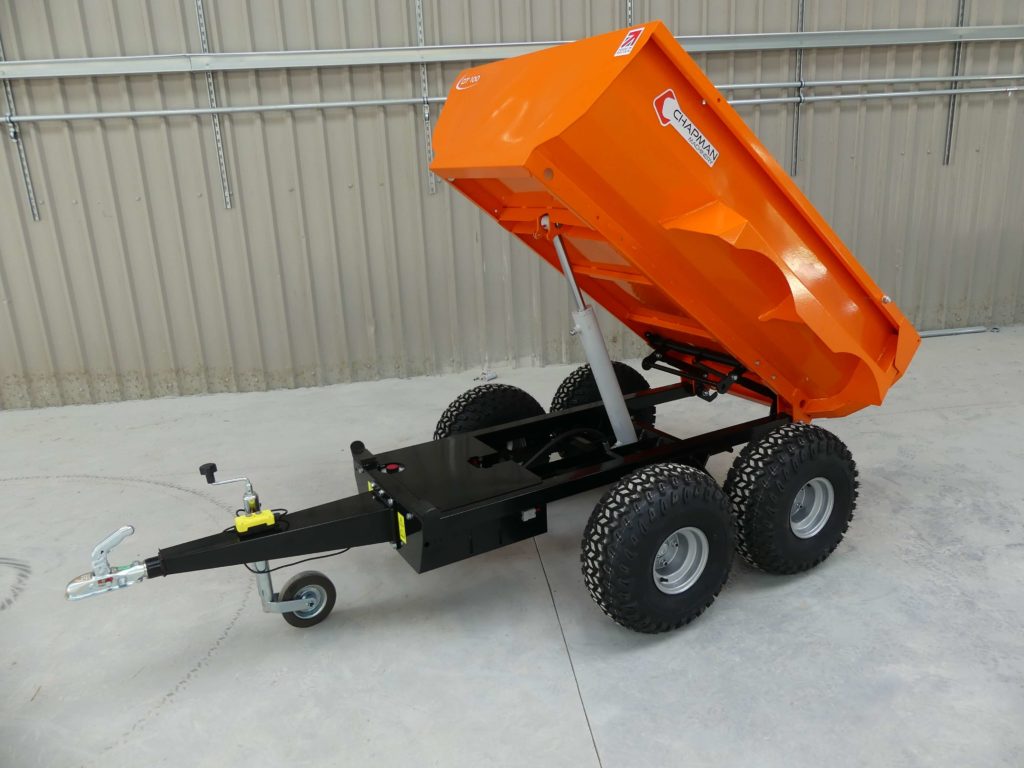 The DT100 is an easy to use, reliable work horse built to high standards and tolerances. It's large capacity of 1 ton in weight is perfect for moving soil, dung, stone plus much more with ease and paired with a twin pivoting axle including flotation tyres allows for easy towing.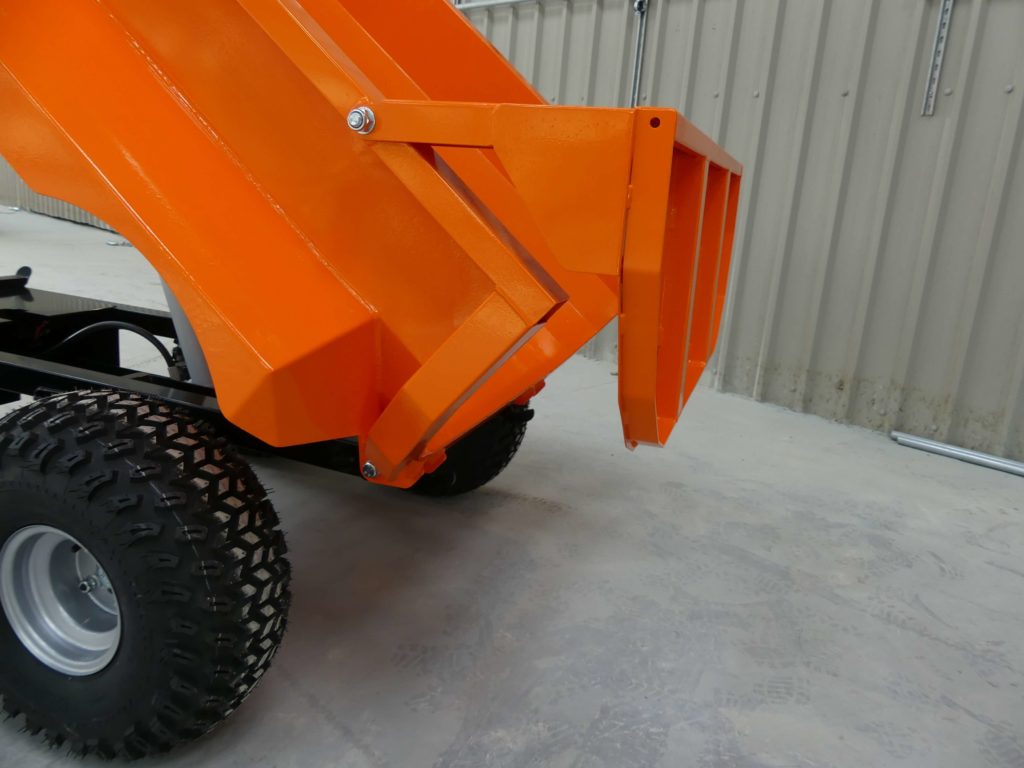 A unique automatic latch/unlatch system is installed in the rear tailgate alongside a large 58° tipping angle for hassle free emptying. The DT100 is installed with an electric operated hydraulic system, complete with wired hand remote that attaches to the back of your ATV, UTV of 4×4 and on-board battery for the ultimate convivence.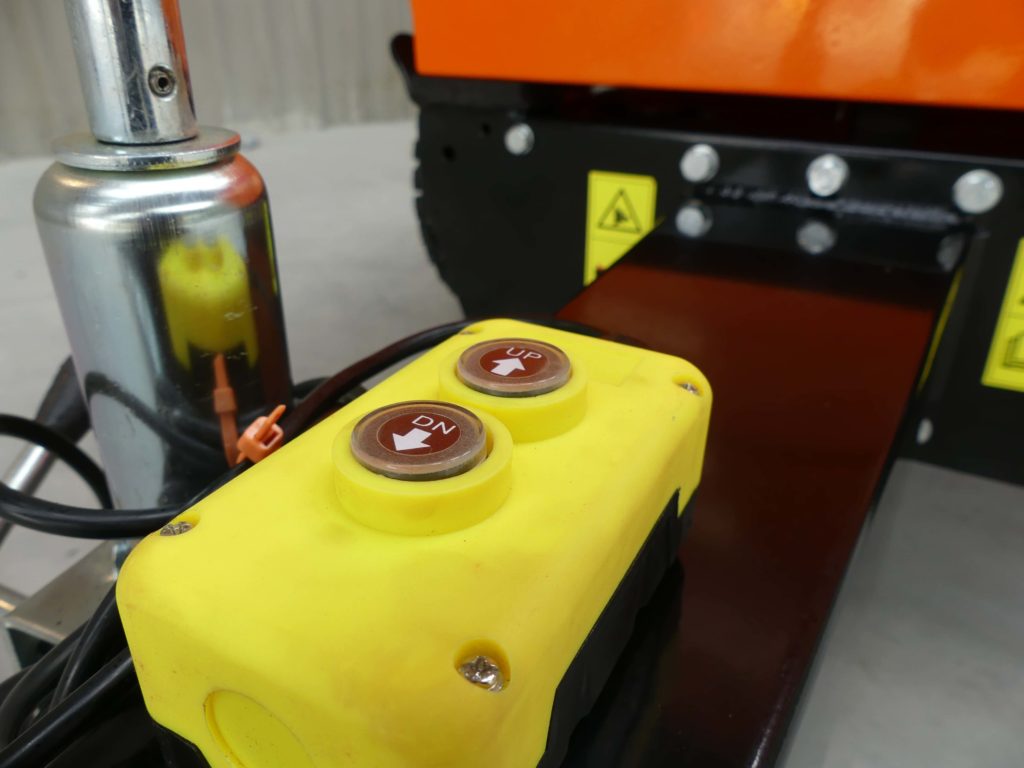 The DT100 will also be available as a Flat Bed Body trailer which will be fully galvanised and inclusive of drop down sides to allow it full flexibility of carrying loads. A true multi-tasker.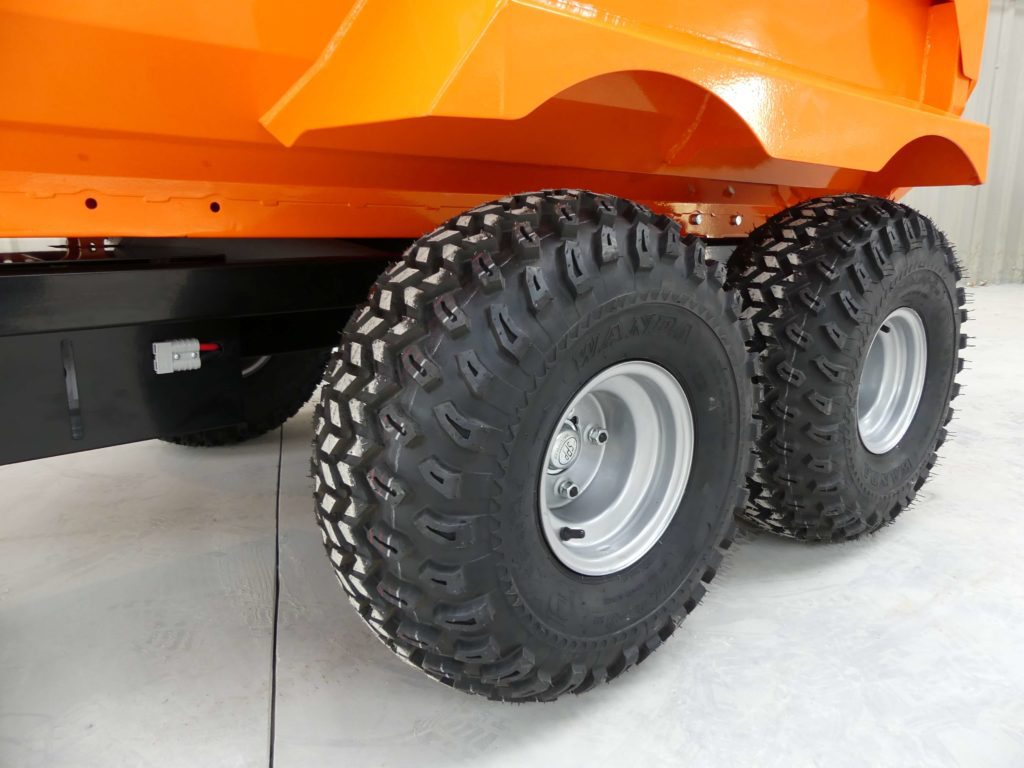 The DT100 will be available this summer for an RRP of £2,800 / €3,100 + VAT inclusive of delivery.
The DT100 will be palletised vertically for delivery, with a unique bolt on draw bar system for simple set up ready for customer re-sale.
For more information contact us at [email protected] / 01288 308 149