"A Cut Above The Rest"
Simple to use yet robust, the heavy-duty cutting blades give a clean-cut, specifically designed to allow for better 'lift' to cut thick or wet grass with ease. Proudly manufactured in the UK for the highest product quality and sales support.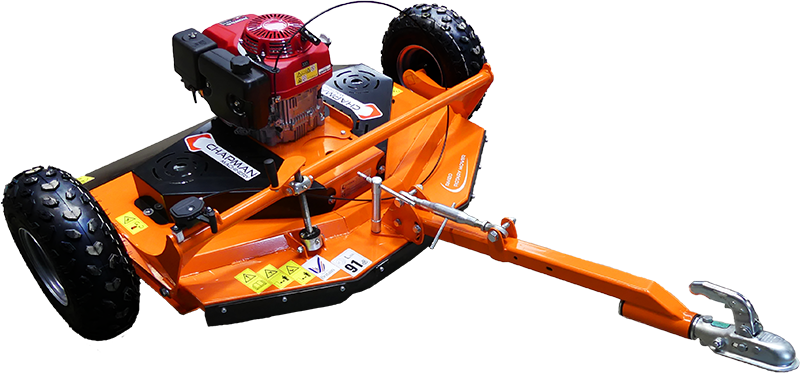 The RM Series Rotary Paddock Topper range are the perfect machine for light to general duty topping of paddocks, fields and parkland.
Available in 1.2m (4′) or 1.5m (5′) cutting widths
Three heavy duty cutting blades
Electric start option available
Reliable Honda 13hp engine
Robust steel construction
Built for work
Designed for general topping and paddock maintenance duties, the RM Series Rotary Mowers give a great finish on parkland and large gardens, with the added benefit of a robust build which can handle rough fields and paddocks easily.
Easy to use height adjustment makes mowing quick and easy, with the large 19x7x8" tyres rolling smoothly across any terrain.
Powerful & Reliable Honda Engine
A powerful 13hp GXV390 Honda engine, with the option of electric start, is at the heart of the RM.
This reliable Honda unit is easy to start and cheap to run – we appreciate that these machines are used periodically and can spend half the time in the shed!
As such we have specifically designed then to be easy to start and use for any operator.
Improved performance
The RM Range now feature three new improved, heavy-duty cutting blades on three rotors rotating at 2500 RPM to give you the optimum cut along with improved performance.
Specifically designed to allow for better 'lift' to cut thick or wet grass with ease giving you the perfect finish.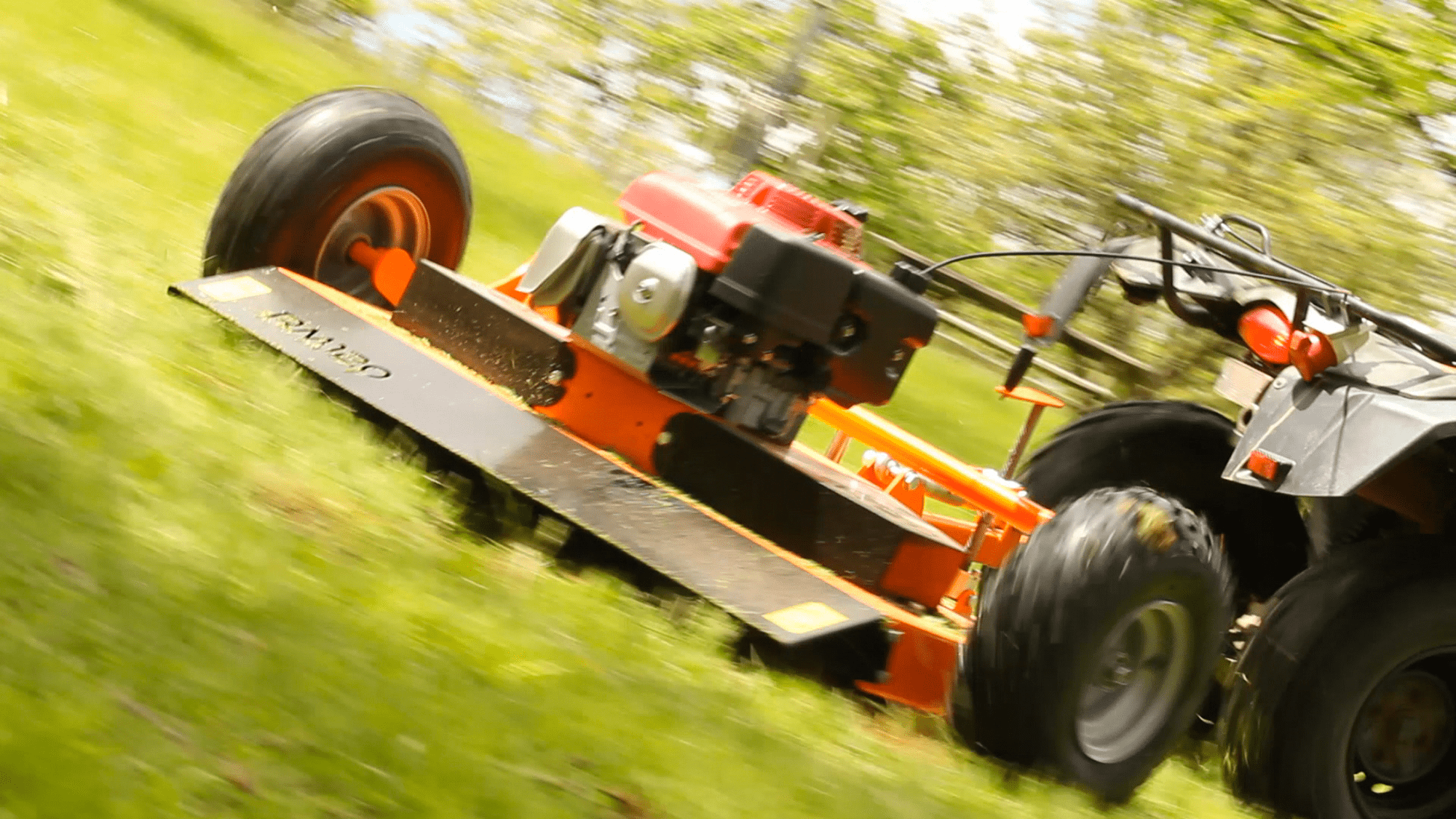 Enquire
Got questions? Email, phone or chat with us.
Enquire about this product
Find a Dealer
One of our dealerships can easily be found with our interactive map.
I would have saved up a while longer and purchased a new one if I had not been fortunate to have found this one second hand, and that is the problem, they are so good that folk just do not part with them. Many thanks to all at Chapman, great product, great service and back up…buy British its a no brainer!!!

Ian Searson

26th November 2016
Frank Nicol Farm and Garden Machinery Ltd recommend this strong and robust Chapman RM120 Rotary Mower ideal machine for maintenance of fields and paddocks, as well as large gardens and parkland.

Frank Nicol FGM

31st July 2017
A really well built substantial topper. It doesn't stall, even under heavy loads, and looks likely to last indefinitely.

Kevin Saunders

27th June 2016
I replaced a heavy difficult to adjust PTO driven topper with the RM150. I find it much easier to use, I tow it behind my T20 Fergy and it puts much less strain on the tractor.

Paul

3rd August 2016
Well constructed, thoughtfully designed and nicely balanced topper. Honda engine easy so start and much quieter the a B&S unit. First cut went through some decent length grass, weeds and sedge, which the engine coped with easily. Highly recommended

Duncan

2nd September 2016
Great machine, really made our lives easier maintaining the horse paddocks.

John Moore

23rd April 2017
Enquire
Got questions? Email, phone or chat with us.
Enquire about this product