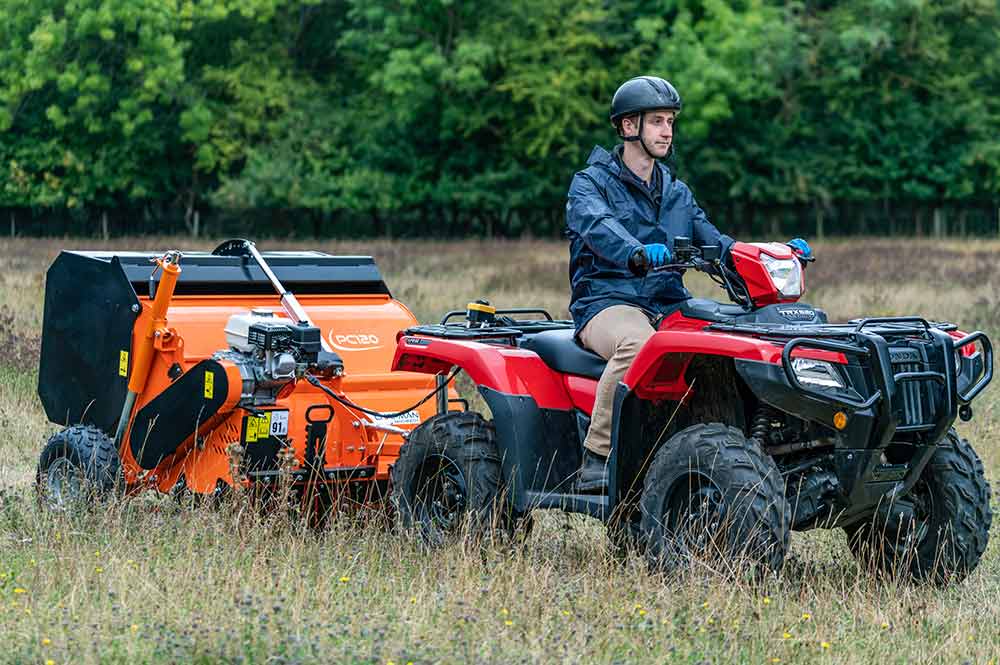 The all new Chapman PC120 Paddock Cleaner has been launched with it's unique and innovate design. Featuring an Honda 6.5hp electric start and remote electric emptying hopper, the PC120 keeps paddock maintenance as simple as possible which when done manually, can be back breaking work. The PC120 has a 1.2m working width and is a self powered towed unit for use behind almost any vehicle equipped with a 50mm ball or pin hitch.
Developed for the end user in mind, the PC120 has unique features to keep maintenance of paddocks quick and easy. It's unique single axle makes for ease of manoeuvrability around the paddock and adjustable tine bar breaks up tougher dung patches.
Available now for RRP £4,200+ VAT inc. delivery & 2 year warranty.