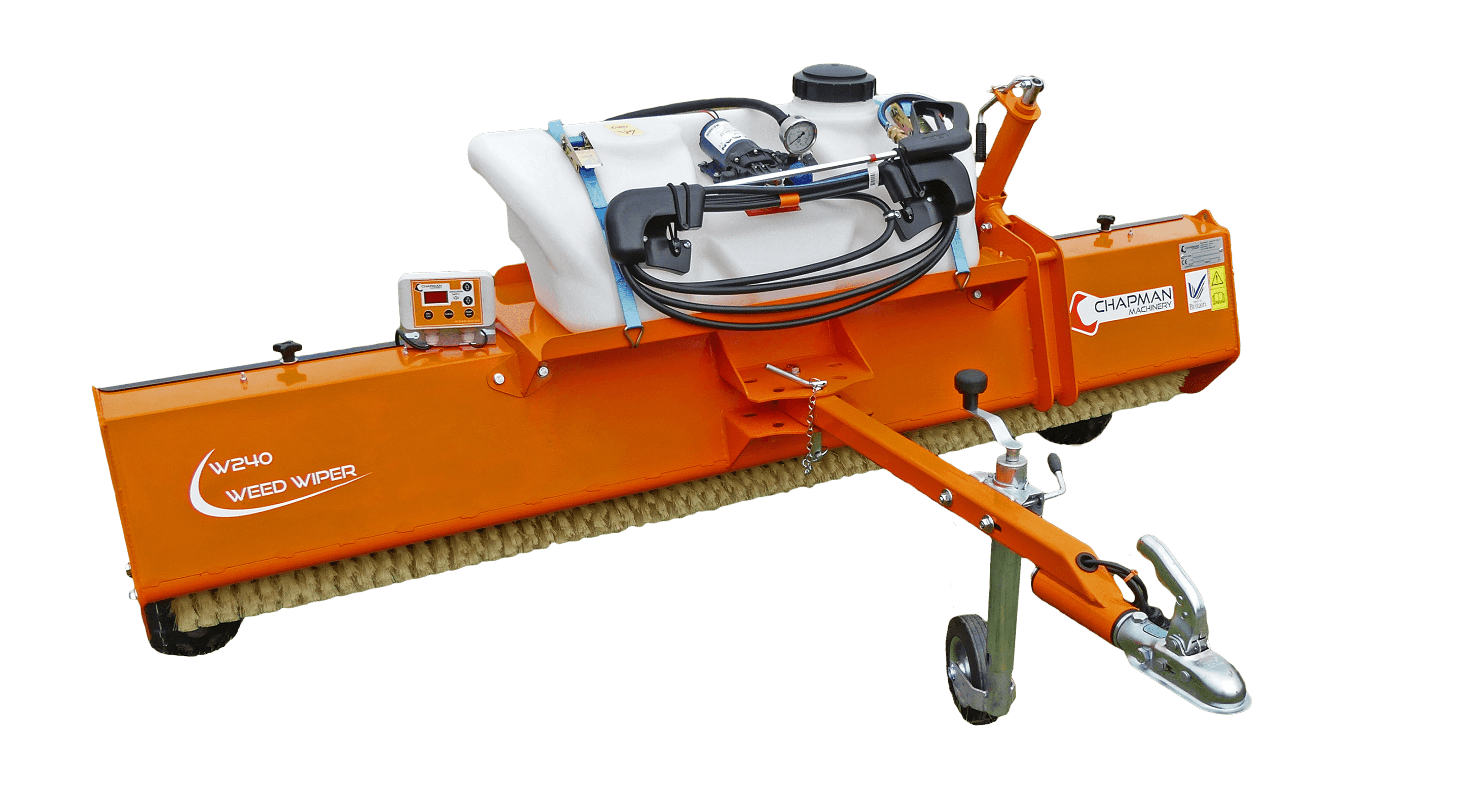 Chapman Machinery have launched a new model in the popular W240 Weed Wiper range, the W240 Brush Model.
The brush model is designed for precise and efficient application of chemicals to control weeds, rushes and bracken across a wide variety of terrain.
This new model features a natural, hard wearing Tampico fibre brush mounted in segments. The tampico brush provides the ultimate precision in chemical application, allowing weeds to pass through the brush bristles for a higher contact area and greater results. Especially designed to 'hold' chemical within it's fibres and the addition of the unique electric drive system of the W240, all but eliminates dripping whilst keeping brush saturation levels high to deliver a high concentrate of chemical in one pass. The Tampico brush is designed to last the lifetime of the machine, but segments are easily replaceable should any of the brush segments get damaged helping to keep costs to a minimum.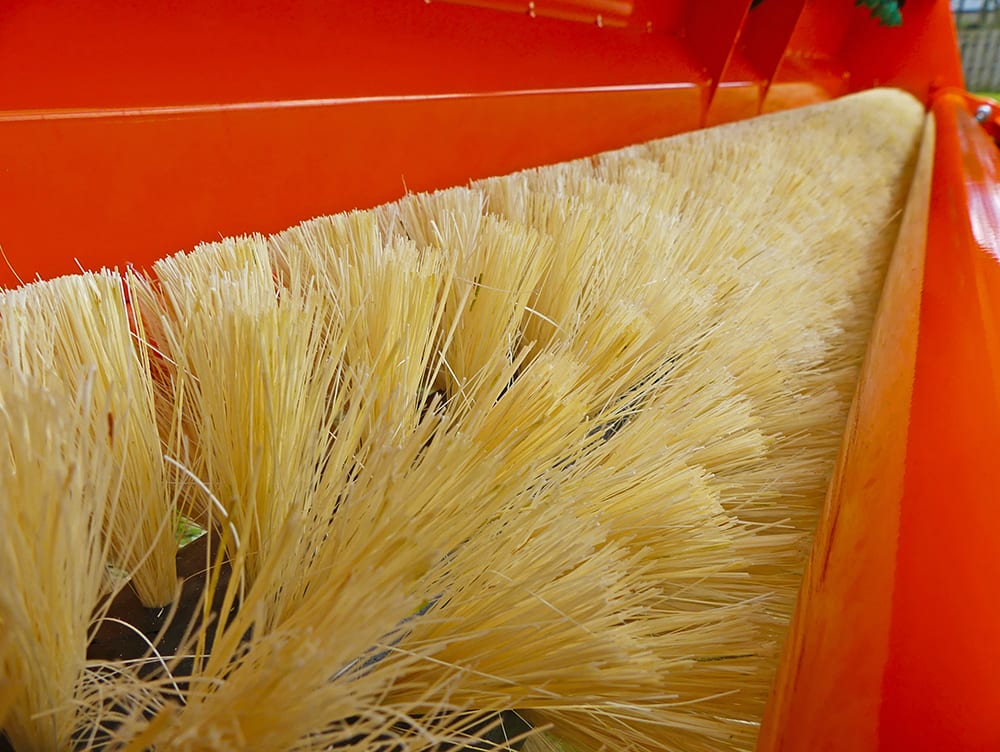 The W240 Weed Wiper is a 2.4m wide trailed weed wiper, built with a tough tubular frame, featuring a 60 litre mounted tank with integrated spot hand lance and pump plus innovative electric drive system. The unique electric drive system on the W240 offers several significant advantages over the conventional ground drive system – the electric drive system rotates the roller at a constant 25rpm regardless of forward speed, ensuring the maximum liquid carrying capacity, and minimising the potential for dripping, especially between patches of weeds.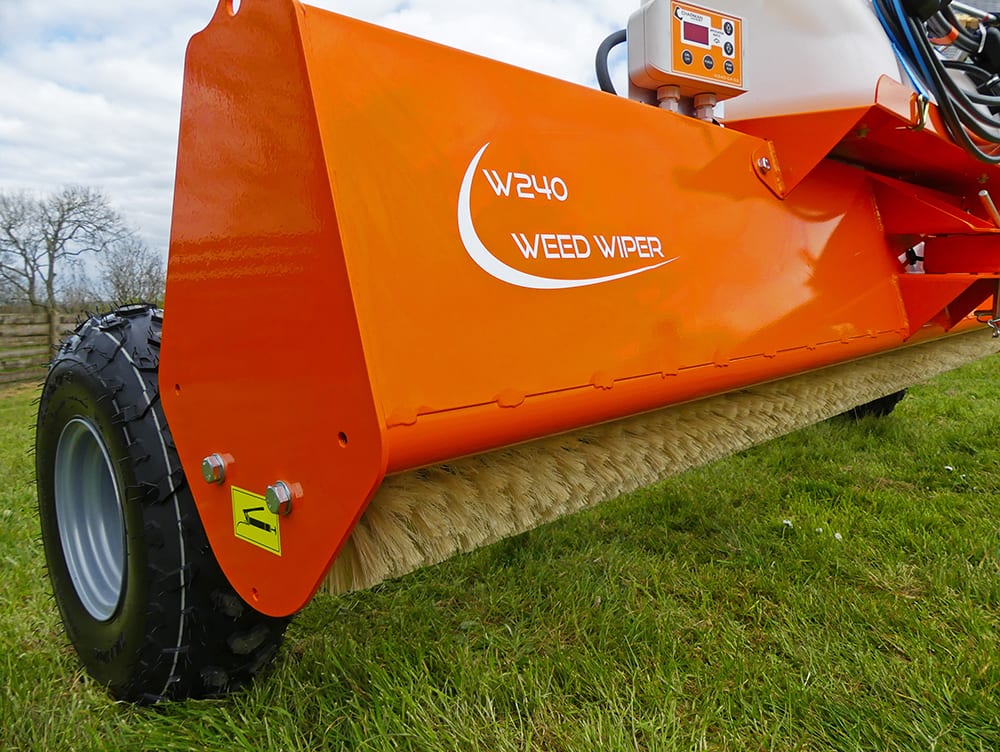 The W240 Brush Model comes with 19x7x8" flotation tyres, 60L mounted tank and pump and simple control unit for an RRP of £3,200 / €3,300 + VAT available from stock. The standard carpet roller model is still available as an affordable option priced at £2,500/€2,750 + VAT and comes with the same ancillaries – available from stock.
Contact us at [email protected] / 01288 308 149